The Shuliy yogurt filling machine is new-designed bulks of yogurt dispensing equipment, which can package the yogurt into bottles or cups with high efficiency. The volume of the yogurt bottles and cups can be customized to meet the different needs of the yogurt producers. The automatic yogurt packaging machines are widely used in the last step of the yogurt production line for doing commercial yogurt making.
Why should we use the yogurt filling machine?
To a large extent, this yogurt filler equipment is the multifunctional packaging machine for packing all kinds of liquid food products, such as plain milk, flavored milk, yogurt, vegetable oil and so on. As for most of the yogurt producers, their main purpose for setting their own yogurt processing plants is to make and sell yogurt products and make huge profits.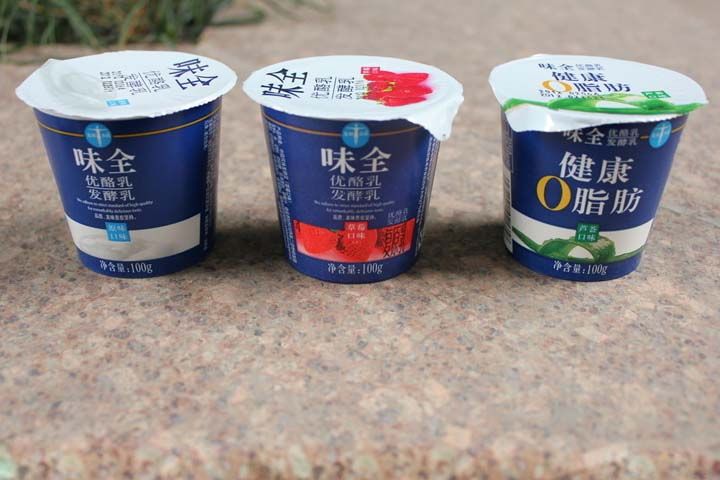 When they finished the production of yogurt, the next step is to dispense and well-pack their yogurt products. And this automatic yogurt filling machine is designed integrating many functions for dispensing yogurt quantitatively into cups and bottles within a short time. The packaged yogurt is easier for delivering and storing and is more popular among the consumers.
Yogurt filler machine description
With a reasonable and compact structure, this efficient yogurt packaging machine has high degree automation. It is mainly composed of the PLC control system (monitor and control the whole filling process), feeding hopper, rotary filling plate, conveyor, pneumatic devices, cups adding device, automatic cup covers sealing device, machine frame, motor and so on.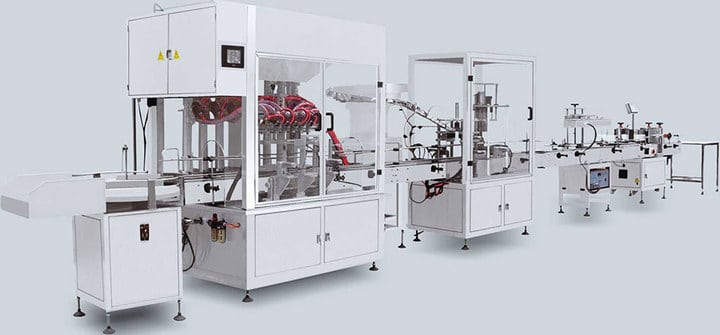 When this yogurt filler machine work, we should connect this machine with the yogurt fermentation machine by the special pipes first. When the yogurt fermentation process is finished, we should start the pump to extract the plain yogurt into the filler machine feed hopper. Then, the yogurt will be injected into each of the cups or bottles quantitatively.
After filling, the cups will be moved under the sealing device for sealing. The well-packed yogurt cups and bottles will be transported out by the conveyor. The yogurt injection volume can be customized as well as the cup and bottle volumes based on the customers' requirements.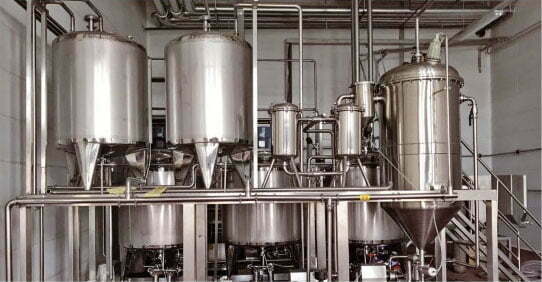 Advantages of the yogurt packaging machine
Yogurt filling machine manufacturers strictly ensure the quality of the filling machine, all aspects of the machine to achieve excellence, such a filling machine is responsible to the user of the machine, such a machine to ensure the safety of milk and yogurt packaging, sterile and sanitary. Yogurt filling machine is based on the reference of foreign yogurt filling machine products to their own research and development and improve the design.
This machine is more simple and convenient in machine operation, installation adjustment, equipment cleaning and maintenance, and so on, which can give users a very good experience. The design of the automatic filling machine is compact and reasonable. Its humanized design can make the filling volume more accurate, more convenient to adjust.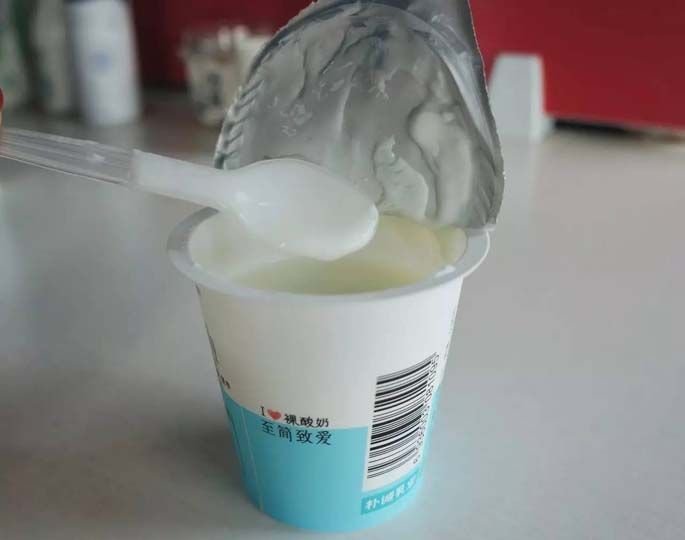 Technical parameters of the yogurt filler
| | |
| --- | --- |
| Voltage | 220V/50HZ |
| Power | 1KW |
| Pressure | 0.8-1.25MPA |
| Filling speed | 700-900 Cups/Hour |
| Net weight | 500KG |
| Dimension | 1000*1000*1650mm |